Your physical therapy and rehabilitation journey is a shared experience between you and your physical therapist. Dr. Nidhi Seth understands that Neurological and Vestibular health issues can be life-changing and often, emotional in consequence.
Care with

Compassion
Dr. Seth strives to create a safe and comfortable atmosphere to make you feel empowered throughout your healthcare journey.
Nidhi Seth truly believes in building an authentic clinician-patient relationship that is based on mutual trust, compassion, and understanding. Dr. Seth strives to improve outcomes in the most holistic of manners with the implementation of precise and cutting-edge evidence-based techniques to improve patient outcomes.
Her extensive knowledge as well as continued research and leadership within the healthcare community allows her to provide care that is innovative and congruent with the latest research and clinical evidence.
Dr. Seth started NeuroBloom Physical Therapy & Wellness

due to her passion for delivering a high quality of care to her patients. She realized that folks need to receive truly individualized and undivided attention. Her concierge and customized approach provide for an exceptional physical therapy and rehabilitation experience. Dr. Seth, with her extensive training and longitudinal knowledge, practices to achieve unparalleled comfort, safety and precision for her patients.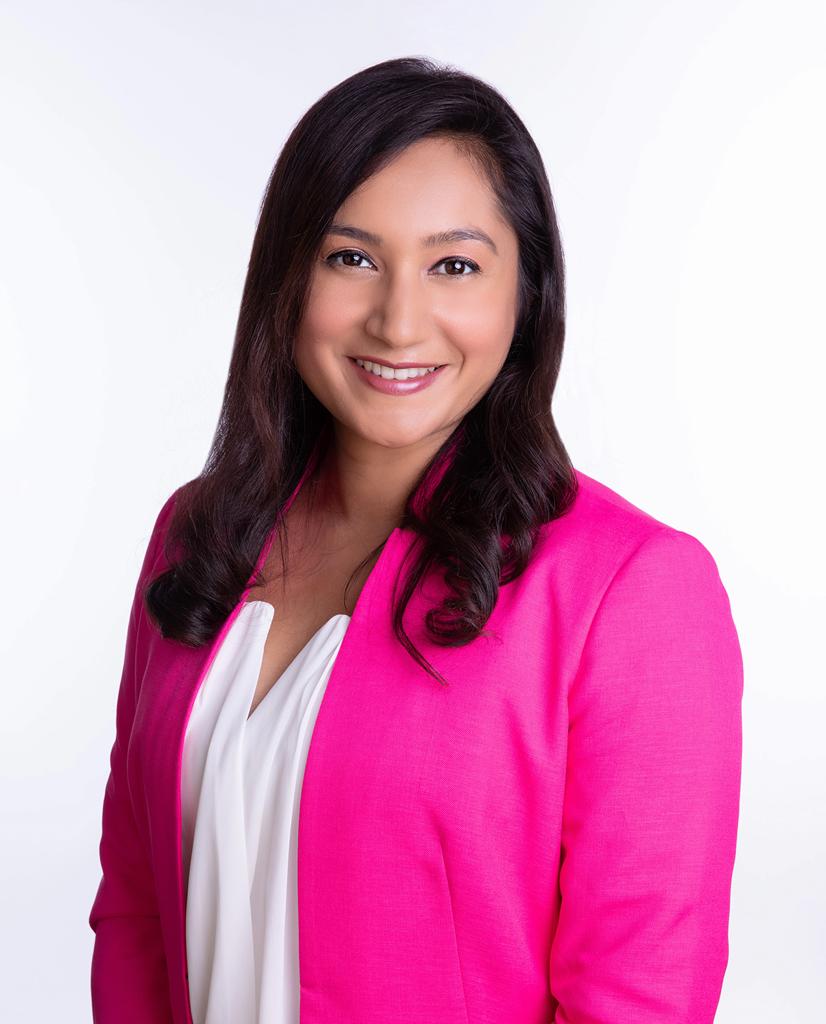 Additionally, her deep-rooted connections and trust amongst local physicians and surgeons along with other healthcare professionals allows for seamless care and effortless integration with patient care plans and care navigation.
Each team member at NeuroBloom Physical Therapy & Wellness has been vetted to ensure they all meet a high standard of expertise and integrity. Dr. Seth and her entire staff share a common commitment to providing the highest level of patient care to deliver you value and quality that will exceed your expectations.
Nidhi Seth is a specialized physical therapist offering a wide range of rehabilitation services inclusive but not limited to complex neurological diseases such as Stroke, Traumatic Brain Injury & Concussion, pre & post surgical Brain Tumors, Cerebellar ataxia, Multiple Sclerosis, Parkinson's disease, Peripheral Nervous System disorders such as Neuropathy, Guillain-Barré syndrome (GBS), Motor Neuron Disease such as Amyotrophic Lateral Sclerosis (ALS).
Seth is a mentor and consultant specialist for

Neuro-Vestibular

disorders such as BPPV/Vertigo, Vestibular Migraines, Meniere's disease, Vestibular Neuritis, PPPD and other Peripheral & Central Vestibular disorders such as from Stroke. Our physical therapist primary focus also includes management of poor balance & falls arising from dizziness, age-related general deconditioning and debility.
For concierge physical therapy services, physical therapist at NeuroBloom PT focuses on optimization of functionality. Whether you are looking for chronic disease management and rehabilitation or looking to optimize baseline health and improve daily functionality, she can help you achieve your desired goals via

Wellness Classes

as well.
Reliability, integrity, and customer focus are the cornerstones of Dr. Seth's practice. She listens carefully to understand your story and why you are seeking treatment and then explains the course of action that she recommends in order to achieve your goals.
Seth focuses on what should be done instead of simply what could be done. Our physical therapist will only recommend a care pathway that will most effectively and safely help achieve your goals.
Dr. Seth has a deep-rooted knowledge of the different ways specific pathologies can clinically manifest. Her approach is tailored specifically to the individual and to the pace of each person. This allows for progress to be made from a health standpoint. Progress takes hard work, and your clinical team will be working hard for you to achieve success.
Dr. Seth earned her undergraduate degree in Physiotherapy (BPT) at Sancheti Institute College of Physiotherapy, India. She then went on to pursue her Post-Professional Doctor of Physical Therapy (PP-DPT) at Loma Linda University in Southern California. During her training, she was merited consecutively 3 times in the Dean's list for academic excellence. Dr. Seth further completed extensive training and clinical certifications in subspeciality care inclusive of:
● Certification of Competency in Vestibular Rehabilitation (CCVR)
● Visual-Vestibular Functional Integration Toolbox (V2FIT)
● Comprehensive & Interdisciplinary Approach in Concussion Management
● Certified Stroke Rehabilitation Specialist (CSRS)
● Certified Brian Mulligan's Concept Mobilization with Movement (MVM)
Her clinical experience spans over a decade, both in India and the United States, from academic medical centers to skilled nursing facilities (SNF) and large scale community hospitals such as Good Samaritan Hospital (California), Flagship Rehabilitation (Virginia), Sancheti Institute of Orthopedics & Rehabilitation and Dr. Balabhai Nanawati super specialty hospital (India).
Professional Affiliation
● American Physical Therapy Association (APTA)
● Section member –  Neurology (ANPT)
● California Chapter member (CPTA)
● Vestibular Disorders Association (VeDA)
● Pacific Stroke Association (PSA)
● Indian Association of Physiotherapists (IAP)
● Council of Occupational Therapists & Physiotherapists (OTPT), India.
Consultation
Your initial consultation is an integral part of the physical therapy and rehabilitation process; it's an opportunity for you to learn more about your treatment options and our practice.
Ensuring you feel comfortable during your consultation is a primary concern for Dr. Seth. She and her team know that you may be nervous about this visit, and she works to make you feel empowered and comfortable throughout your consultation.
Seth believes this is the best way to build an effective longitudinal healthcare relationship.
The majority of NeuroBloom initial patient consultations last between 50 minutes to an hour.
You will have the opportunity to meet with Dr. Seth who will listen to your concerns and perform an assessment. She will then make recommendations based on her assessment and devise a customized NeuroBloom Care Plan (NCP). Dr. Seth will always spend as much time as needed to answer your questions throughout her follow-up visits and as well as within the initial consultation.
Our Commitment
Your rehabilitation journey is not just about the clinician. It is about a partnership. It takes a dedicated team to achieve the exceptional outcome you deserve, and Dr. Seth works with an amazing team.
She's carefully vetted every team member to ensure they all meet her high standards of expertise and integrity.
Additionally, Dr. Seth truly values you and considers your partnership valuable. Her goal is to not only help you achieve a pathway to better health but do so in a manner that is at your individual pace and centered around your lifestyle.
She will share with you a commitment to better health and truly take a patient-centric approach to her gentle and kind care. Dr. Seth and her NeuroBloom team look forward to helping you with your personal healthcare journey.
A Conversation with Dr. Seth
 I decided on a career in Physical Therapy early on, right out of graduating from high school. I was accepted into one of India's most prestigious academic medical and rehabilitation institutes at Sancheti Institute of Orthopedics & Rehabilitation- College of Physiotherapy. During my undergraduate training at this institute followed by clinical training and rotations at multiple large scale private and community hospitals in the city and neighboring, it was during this time that I discovered my love for human anatomy and physiology, mainly in the branch of neurology.
Human brain always has and continues to mesmerize me with its complexity, intricacy and its capacity for neuroplasticity. I was very fortunate in undergraduate school to have the influence of and exposure to some remarkable aesthetic physicians, surgeons, physiotherapy clinicians who were also my professors and continue to remain my mentors- Dr. K.H. Sancheti, Dr. P.K.Sancheti, Dr. A. Shimpi, Dr. G. Bhalerao, Dr. V. Kulkarni, Dr. S. Retharekar, Dr. N. Bedekar, Dr. V. Joshi, Dr. R. Nagarwala, Dr. Gore, Dr. A. Gangwal, Dr. C. Pradhan, Dr. R. Deshpande, Dr. S. Hadgoankar, Dr. S. Patil, Dr. A. Irani to name just a few. My love for physical therapy and rehabilitation motivated me to pursue post graduate training and very fortunately, was accepted for a Post Professional Doctor Of Physical Therapy (PP-DPT) program at Loma Linda University, California. It was at this medical center of academic excellence, my interest in specialty neurological tracks such as inner ear disorders (vestibular), brain injury, stroke, other central and peripheral nervous system disorders, grew further under the remarkable guidance and teaching of some of the finest and very renowned physical therapists and research scientists- Dr. T. Cordett, Dr. T. Nelson, Dr. E. Lohman III, Dr. W. Swen, Dr. E. Johnson, Dr. C. Wilson, Dr. B. Bradley, Dr. J. Syms to name a few. I also had the opportunity to work as their graduate research and teaching assistant in different neurological speciality tracks and further assist and proctor DPT students under their guidance. Since then, there has been no looking back and I'm extremely grateful to all these wonderful clinicians, my mentors, across the globe who continue to inspire me and my career graph in the journey of neurological rehabilitation.
I find fulfillment in being able to help patients regain confidence, independence and being able to return to their prior level of function affected from various neurological diseases and disorders. Whether I'm working to help them improve their gait, balance, strength, functional movements, recover from dizziness and disequilibrium or helping them optimize their baseline health and fitness due to general deconditioning and debility-my ultimate goal is to help patients find harmony between their physical independence and mental well-being. It is a privilege to be able to combine my passion and knowledge to help them heal.
nidhi.seth@neurobloompt.com
San Jose, California (Concierge & Telehealth Services)