Concussion physical therapy
Why Choose NeuroBloom Concussion Physical Therapy?
Request for an appointment
Mild TBI and concussions are brain injuries. A mild TBI or concussion is caused by a bump, blow, or jolt to the head or body.  
The trauma to the brain caused by a concussion can result in abnormal vestibular system functioning leading to symptoms including dizziness, nausea, and brain fog.
After a thorough evaluation by a qualified medical doctor, treatment for symptoms of concussion involves an assessment of vestibular function by a physical therapist.
Based on examination findings, customized exercises and recommendations for participating in or modifying school, work and home activities expedites recovery.
What are the symptoms of Concussion?
        COGNITIVE
Difficulty thinking clearly
Feeling slowed down
Difficulty concentrating
Difficulty remembering new information
        PHYSICAL
Headache
Fuzzy or blurry vision
Nausea or vomiting (early on)
Dizziness
Sensitivity to noise or light
Balance problems
Feeling tired, having no energy
        EMOTIONAL/MOOD
Irritability
Sadness
More emotional
Nervousness or anxiety
       SLEEP
Sleeping more than usual
Sleeping less than usual
Trouble falling asleep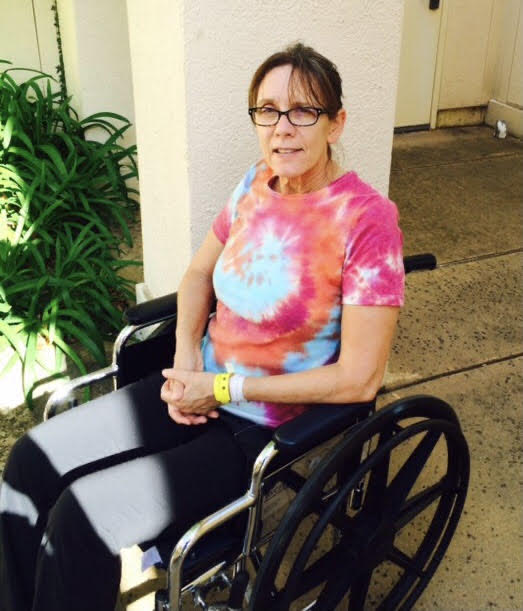 CINDY J.
"When my stroke happened  I felt alone, worried and  Vulnerable. But I was also determined to get better. When I met Dr. Nidhi Seth, My Neuro-vestibular Physical Therapist.. who is also stroke rehabilitation specialist, I knew I had found my champion and cheer leader. Her knowledge and compassion combined with drive and determination were key to successfully overcoming and adapting to my stroke and accompanied vestibular deficits.  Now I do all of the things that are important to me and that make me feel whole, happy and confident.  I am forever grateful." Nicole T.
"Nidhi has been so great and so helpful throughout my rehabilitation journey and helping me figure out how life was going to change and how to accept that change as well. Nidhi has always been very encouraging and never let me give up. I think my recovery would have been very different if I didn't have Nidhi to help me through it." Debra D
"Dr. Seth definitely inspired me and played a big part in my ongoing healing and journey back to better balance, well-being, and health! Since the time I started seeing her for physical therapy for my vestibular issues and balance, I have been walking 4-6 evenings/week, 4-5mi each walk. I use the Calm app daily and am really benefitting from meditation and mindfulness. Working with Nidhi got me started on the right path physically and psychologically, and she contributed significantly to my sense of well-being when I was unsure of myself and my ability to heal. When she showed me her forearm tattoo that says, "Liberate Yourself", that had a huge impact on me, and I've kept that principle in mind as I've continued to rebuild my self-confidence and ability to enjoy my life again. Thank you so much for being my first therapist and for getting me started in a wonderful direction!"