As part of the balance therapy program at NeuroBloom Physical Therapy and Balance, we have incorporated PWR!Moves® for people living with Parkinson's disease.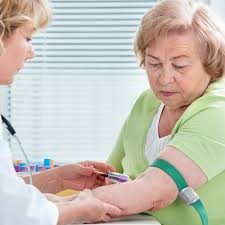 Balance Therapy for Parkinson's
Our therapists have received advanced training in how to implement PWR!Moves® into our therapy program. This set of exercises target the primary symptoms of Parkinson's disease— bradykinesia, rigidity, and incoordination.
According to the Parkinson Wellness Recovery website, PWR!Moves® "hold promise to slow disease progression, improve symptoms, restore function, and increase longevity and quality of life."
We are proud to have several of the Bay Area's certified PWR!Moves® therapists on our staff. If you are interested in scheduling an evaluation for balance therapy for Parkinson's, please give us a call.